Bio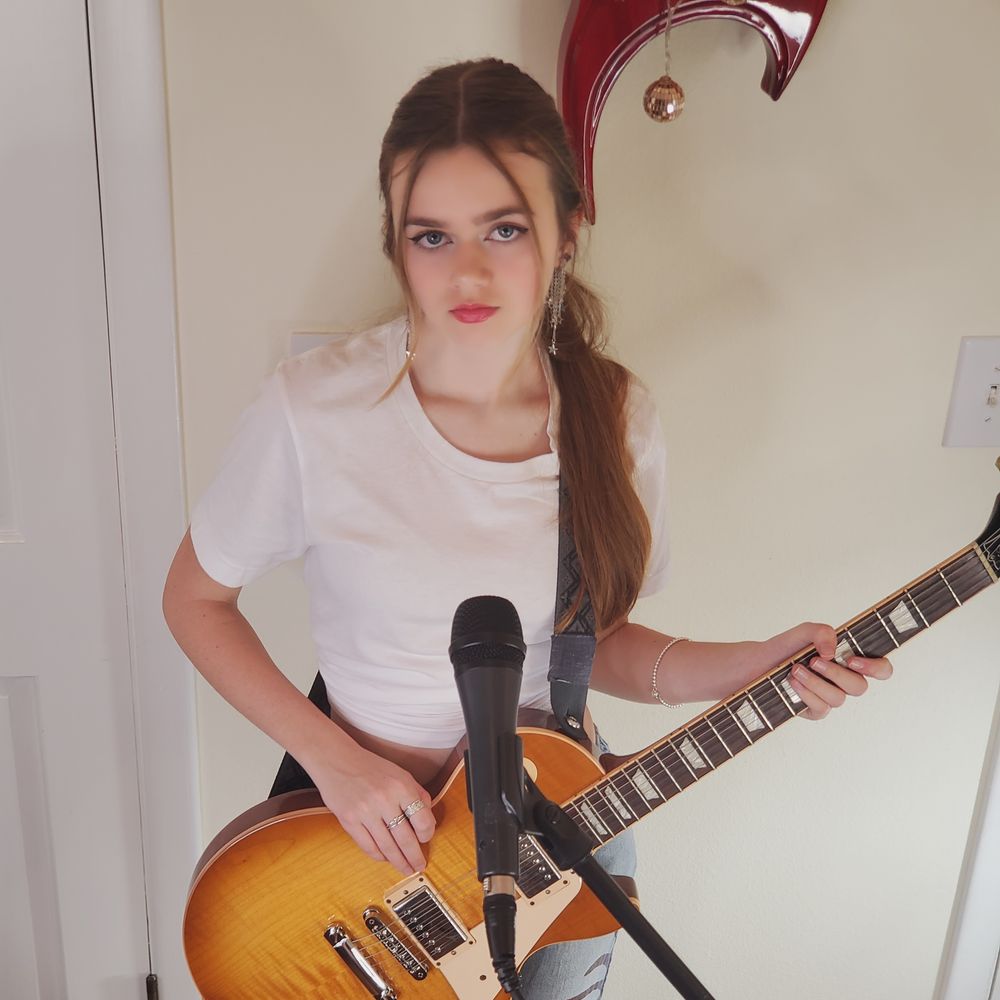 Salem Darling
Salem is an American singer, songwriter, musician and actor.
A Gibson Guitar G3 Artist, Salem has been playing guitar for 9 years. From 2014 to 2022, she has played with local rock band XYZPDQ. She has opened for OTTTO, Classless Act and the Canyon Club Rock Godz Hall of Fame as well as played the main stage for Manhattan Beach Concerts in the Park and Fiesta Hermosa Beach to name a few. She has won 1st Place at numerous Battle of Bands Contests such as the Manhattan Beach Hometown Fair BOB and RBPD Battle of the Bands in which her band won an amazing chance to play for LA Live (which was postponed due to the COVID outbreak in March 2020). 
Salem has been featured on the official social media accounts of the classic rock band Guns N' Roses (playing Sweet Child O'Mine) and 21-time Grammy winner Alejandro Sanz (playing Thunderstruck) along with other note-worthy professional musicians.
Her resume includes a recent guest appearance on the Kelly Clarkson show with Melissa Etheridge and Shelia E., playing guitar for International Ad Campaigns and Commercials for the GAP Clothing store, Guitar Center Commercials, and singing on the Disney Channel. Film includes cameos in Mighty Oak and Call of the Wild starring Harrison Ford.